Simha Kit
Play Video
Efficient billing via
area/time /distance calculation
Fuel monitoring &
management
Easy accounting &
Work history
GPS Location &
Work status report
Enterprise ready products for Financiers, Sugar Mills and Government bodies
Impact & Value
We now are operating in 8 states with over 15000 tractors & harvesters powered by Simha.
We're proud of having helped our customers earn collectively over Rs. 70Cr and counting.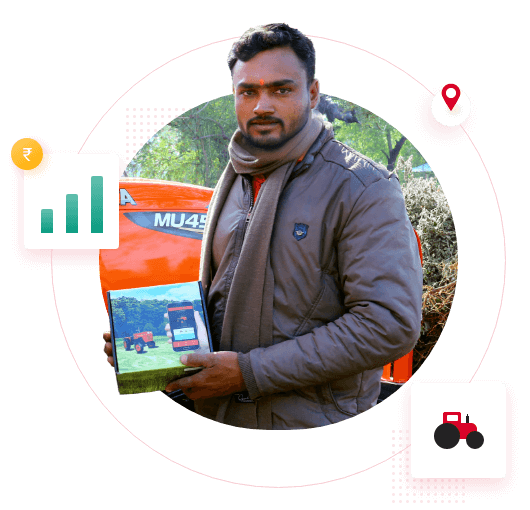 Simha for Rental Entrepreneurs
India has approximately 4.5Mn rental entrepreneurs who typically cannot afford to have a tractor and use it just for their own farm. They use their tractor for rental work which accounts for 25-30% of the total income. But today they faces many challenges like not knowing the area, time to bill for, driver trust issues, fuel management, and more. Simha solves these problems with Data and Technology and helps him earn up to 30% more.
The consumer version of Simha is aimed at such rental entrepreneurs. It consists of an IOT device and the Simha Android App. The device can be retrofit on any tractor or harvester in less than 20 mins.
Available at 120 dealerships across 8 states. Contact us for more info.
Simha for Governments
State Governments across the country promote Tractor & mechanization via 1000s crores in subsidy however it almost impossible to track the efficiency of the tractors, CHC centers & ensure they comply with subsidy guidelines
Simha helps with:
AI-enabled monitoring of Tractors/Harvesters
Monitoring acres/hours, type & location of work done
Capture productivity of CHC in the states
Already working with Govt of Rajasthan & Govt of Madhya Pradesh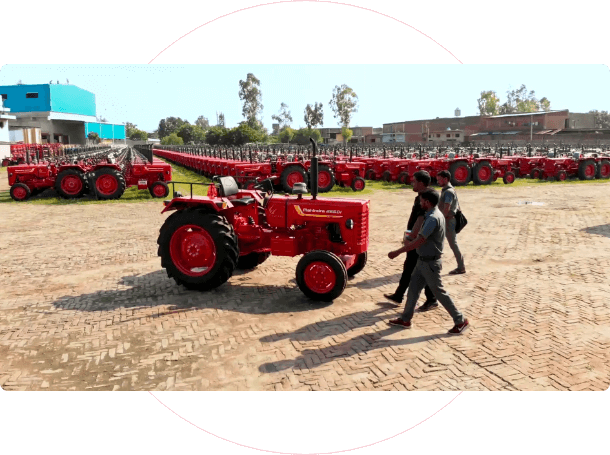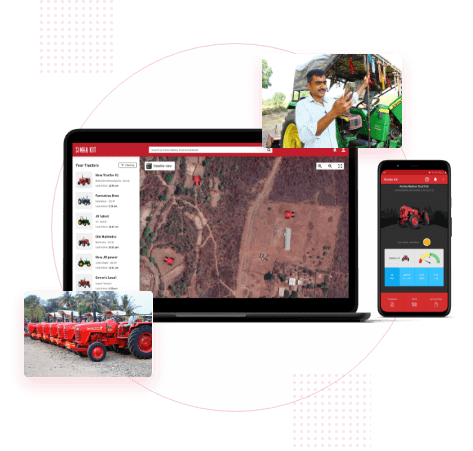 Simha FinanceShield
Simha FinanceShield is a revolutionary enterprise data analytics product powered by AI & Big Data. It aims to provide tractor financiers with real-time insight into the risk on their loan books and take corrective actions to reduce loss ratios and NPAs. In a nutshell, it answers:
Which of my assets are at high risk of EMI default?
What is the profile of tractor usage (haulage/farm work, others) for my customers?
When is the best time to collect on EMI for the highest likelihood of payment?
How do I take corrective action to ensure the lowest NPAs?